Continuity between environments counts
Monday 26 May 2014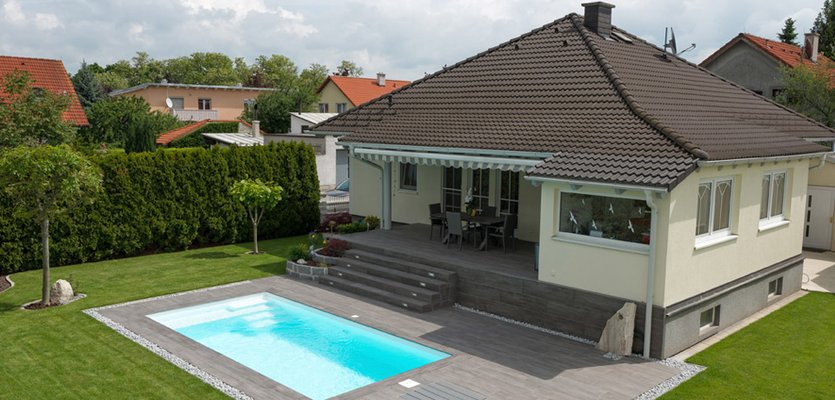 Written by
Marketing Mirage
For tiling gardens, swimming pools, terraces and courtyards, there is no need to choose between practical and beautiful. Mirage solutions guarantee visual continuity while offering maximum functionality and versatility.

In recent years, porcelain stoneware has evolved in terms of technology and performance, making it an essential component of contemporary architecture. Able to meet both general and specific application requirements, this material comes in a wide range of different colours, textures, special finishes and sizes, able to provide a brilliant response to all sorts of project requirements.

Ceramic technology has made important progress and is today able to respond effectively to a trend that regards the most advanced architectural projects: residential premises that aim to slot seamlessly into the natural environment around them. Building structures are becoming lighter, and the surrounding landscape – including the urban landscape – are entering into our homes, while the furnishing elements we find in our homes are in turn reminiscent of the shapes, contours and colours of nature.

Outdoor areas are becoming an extension of living areas, establishing a perfect balance between appearance and function. This is complemented by a growing sensitivity and attention towards outdoor furnishings and accessories. Gardens and terraces are the object of a new pursuit of wellbeing, settings perfectly integrated with the home precisely because their purpose is to offer us pleasantly relaxing moments. More importance is being paid to outdoor areas, and there is a growing focus on the creation and planning of visual continuity able to make spaces appear larger, more open.

So what approach should we take to outdoor floor and wall coverings?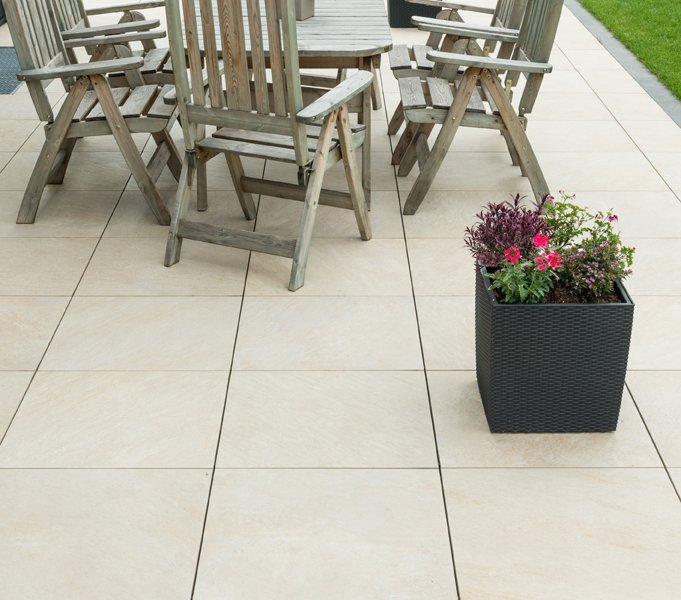 1 / 4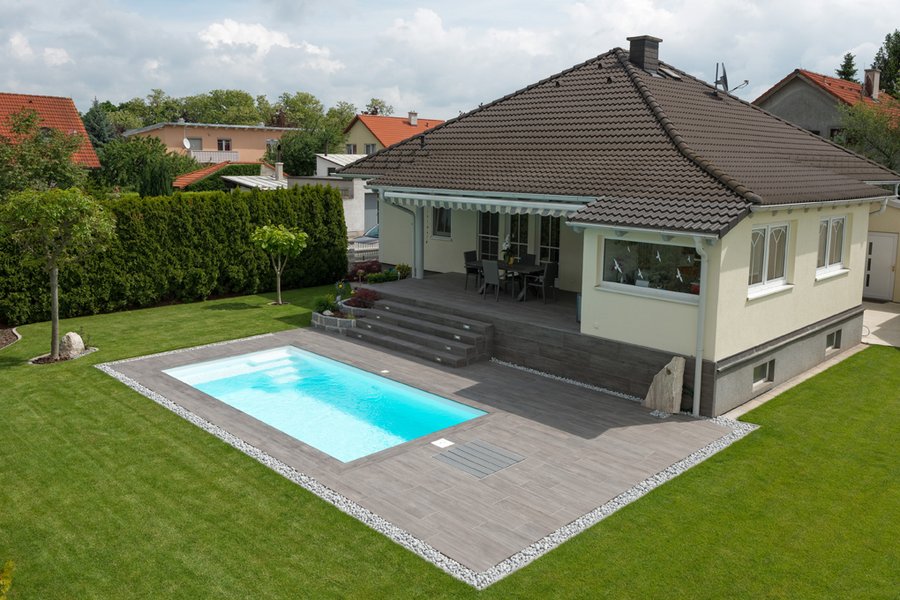 2 / 4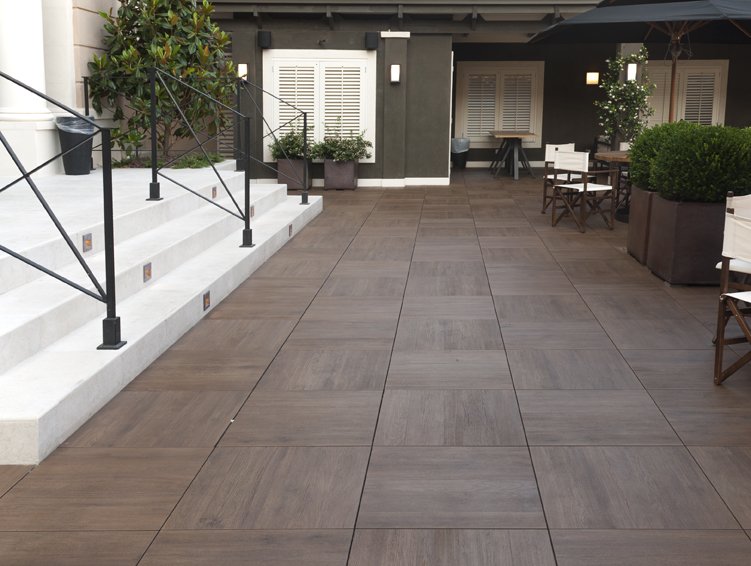 3 / 4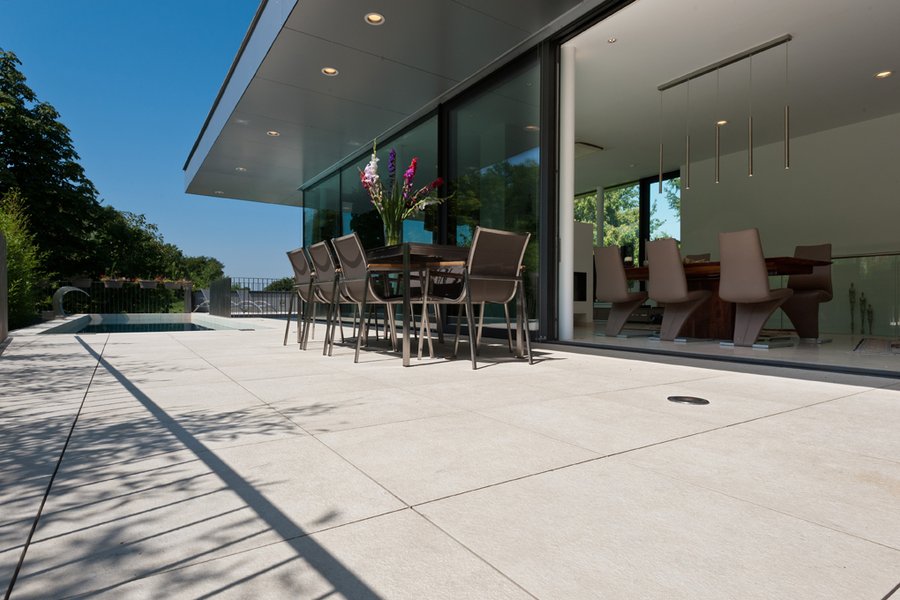 4 / 4
Thanks to newly devised manufacturing processes, porcelain stoneware slabs offer increasingly impressive performance and are able to offer new laying scenarios.
Mirage has developed the Evo 2/E™ project, a 20 mm thick outdoor flooring solution ideal for gardens, patios, terraces, paths or poolside areas: a completely frost-resistant product unaffected by mould and moss and requiring no specific maintenance treatments.
Porcelain stoneware also offers numerous advantages in terms of laying and maintenance.
Easy to lay and to reposition, this surface is stain resistant and thus simple to clean and maintain, making it suitable for both private and public outdoor areas, even those subject to frequent foot traffic.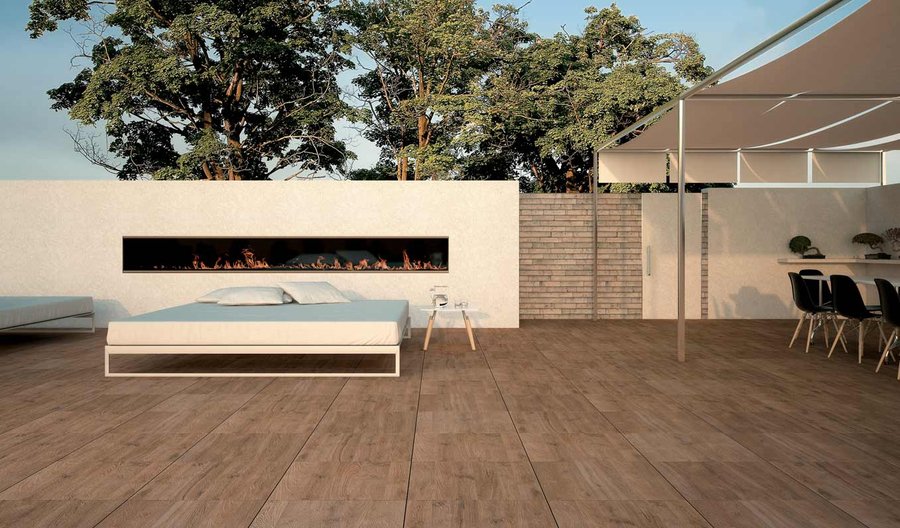 A further hallmark of this extremely versatile system is the huge variety of application solutions it allows for. The sizes available come in finishes able to create an environment characterised by smooth visual continuity. The wood effect, or the material stone effect, are able to create a perfectly smooth transition between indoor and outdoor flooring, making the most of both.