How to create your garden with japanese stepping stones
Tuesday 31 May 2016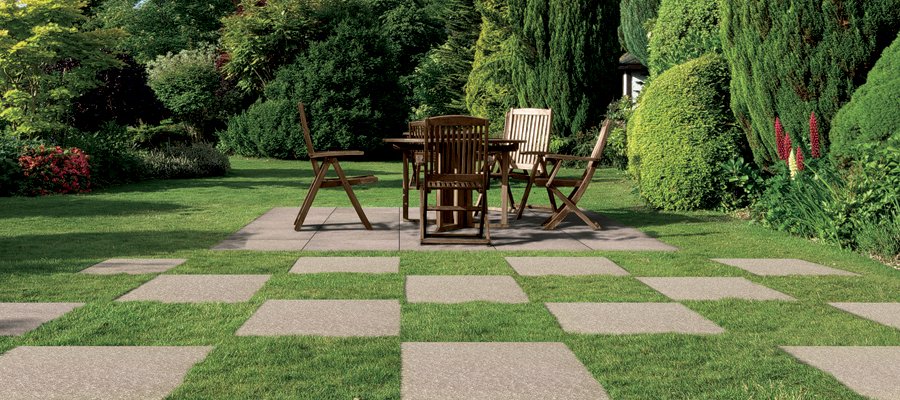 Written by
Marketing Mirage
Stones are one of the most important elements in a Japanese Garden: they have been worshipped since ancient times and represent the central elements, the backbone of the entire garden, and support the overall balance and harmony of the surroundings.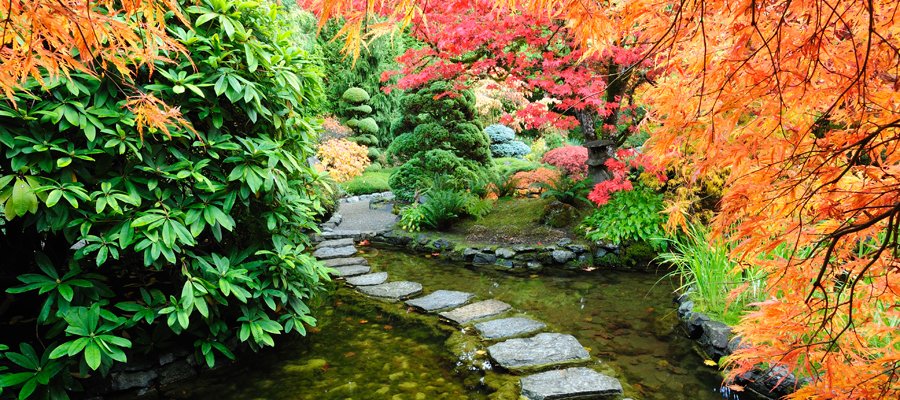 The garden is no longer a simple extension of the indoors but becomes a space in its own right, destined for contemplation and meditation.
According to tradition, stones thus had to be chosen with care and it was important that they respected the look and the nature of the garden, in addition to enticing visitors along a guided path to contemplate the space in which they were embedded.
Even today, "Japanese stepping stones" can thus be an ideal, harmonious solution for the creation of footpaths, barbecue and gazebo areas in private gardens.
To be appealing, however, they must also be easy to lay, without damage to the surrounding lawn and the surface must be easy to keep clean, safe and durable.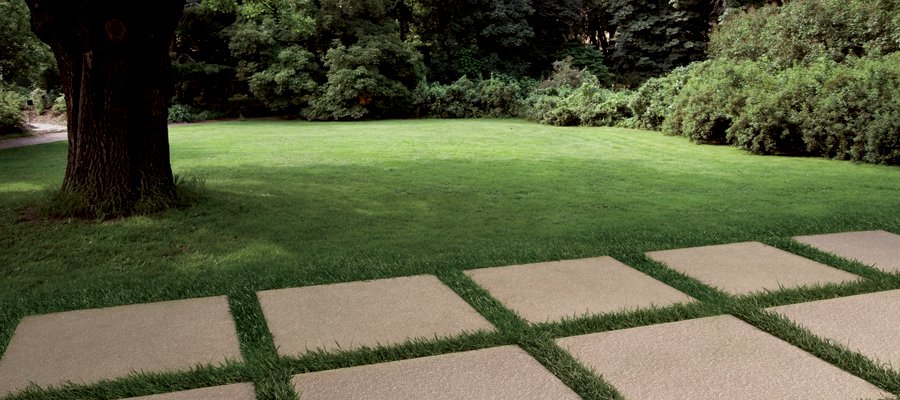 Thanks to the technical and aesthetic advantages of porcelain stoneware in a thickness of just 20 mm, the EVO_2/e slabs are ideal for the design and creation of "Japanese stepping stones".
By laying the Evo/2E slabs directly on the ground, it is possible to create footpaths and passageways that blend in harmoniously with the rest of the garden, keeping the law free from traffic, ensuring easy outdoor maintenance with the safety of porcelain stoneware.
How to lay your "Japanese stepping stones".
To create a typical footpath with "Japanese stepping stones", it is first necessary to calculate the total number of steps required. The slabs must then be positioned at an equal distance along the entire pathway.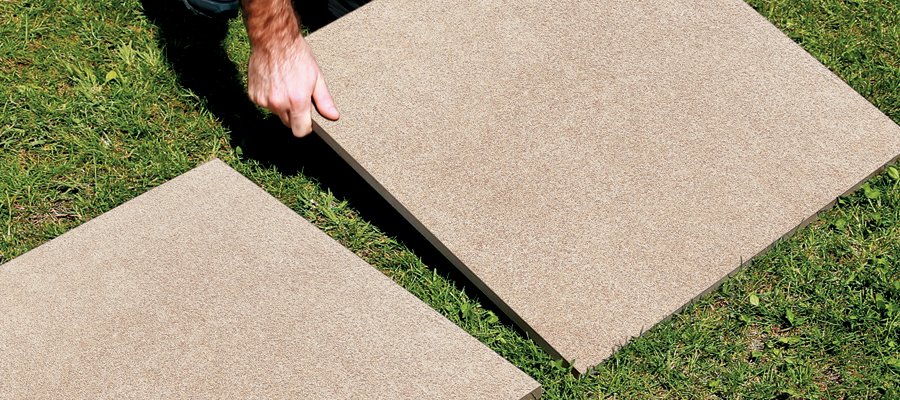 To guarantee perfect stability, we recommend digging a hole of 5-8 cm (2" -3") where the stones are to be laid. Add a lay of fine gravel – with a diameter of 3 to 6 mm (⅛" a ¼" ) and press this down firmly before laying the slabs.
The stepping stones must not be higher than the level of the lawn, in order not to damage your lawnmower during lawn maintenance.
Watch our tutorial on laying the stones on grass.