Mirage All About
The aim of this blog is to seek further information and ideas on the world of flooring in all its aspects, because the complex allure of this world – made up of technology, craftsmanship, design, creativity and much more – never ceases to amaze us… and we're sure it will have the same effect on you.
Mirage at Coverings 2016
Sunday 17 April 2016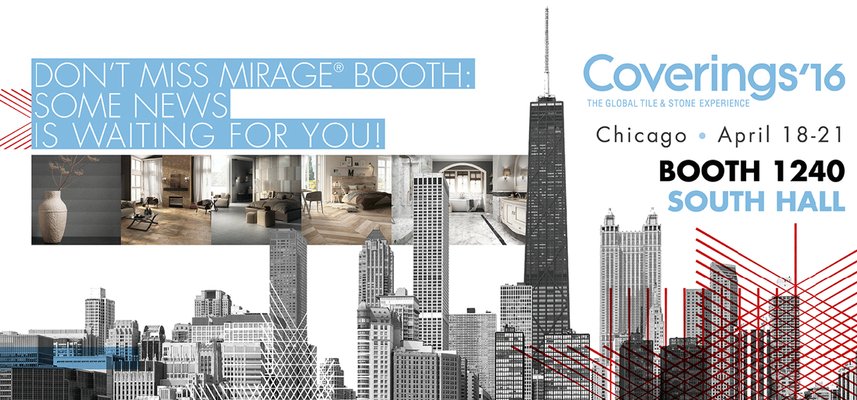 Written by
Marketing Mirage
Coverings 2016 opens on 18 April.
Mirage will be in McCormick Place in Chicago from 18 to 21 April for Coverings 2016, one of the most important international appointments in the sector, fundamental for the North American market.
This year's edition marks an important turning point for the company and for the distribution of Mirage products on the other side of the Atlantic, a change set to open up a whole new chapter in the company's history. Discover mora about that on mirageusa.net.
Come and join us at Booth 1241, South Hall