New projects | Mirage on the shores of Lake Garda
Wednesday 7 September 2016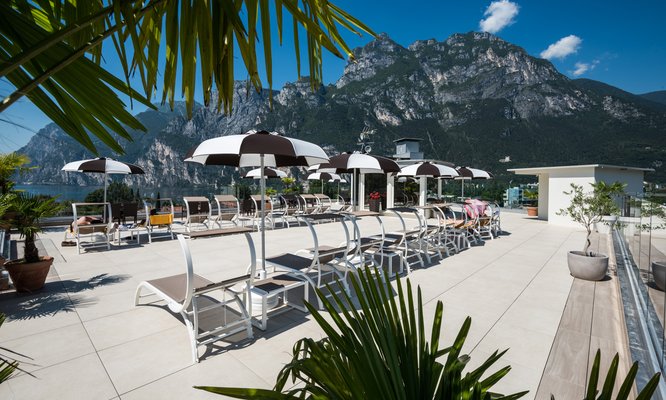 Written by
Marketing Mirage
Mirage tile collections have been chosen for three 4-star projects set in the charming setting of Lake Garda.
In Caldonazzo (Trento), for its garden and pool complex, the campsite 'Camping Mario' has chosen to combine the originality of the Ardesie range and the natural touch of Signature from the EVO_2/e range.
In Riva del Garda, on the other hand, the 4-star hotels Krystal Palace and Garda have opted for more classic stone textures with items from the Stones 2.0 and Quarziti 2.0 ranges.