Summer calls for outdoor living, and Mirage responds
Thursday 31 July 2014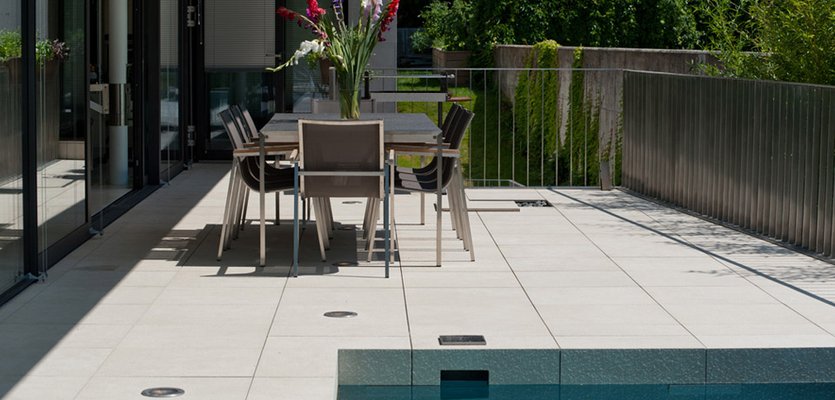 Written by
Marketing Mirage
Lots of Mirage solutions for residential outdoor settings. EVO_2/e™ is a versatile, sophisticated solution that brings out the best in terraces, balconies and gardens.

In the warmer weather, we rediscover parts of our home, which are often neglected throughout the winter months. Living outdoor spaces to the full means enjoying new domestic atmospheres, created with just the right furnishings and decorative elements.

Over the past few years, interior design has been marked by a clear trend of using typically indoor furnishings in outdoor settings.
The result? Poufs and chairs in the most fashionable colours seen both in the garden and in the lounge, creating that spatial continuity so loved by architects and designers. Light boxes, seating more comfortable than a sofa and designer tables can be spotted among the bushes, creating an oasis for you to relax in.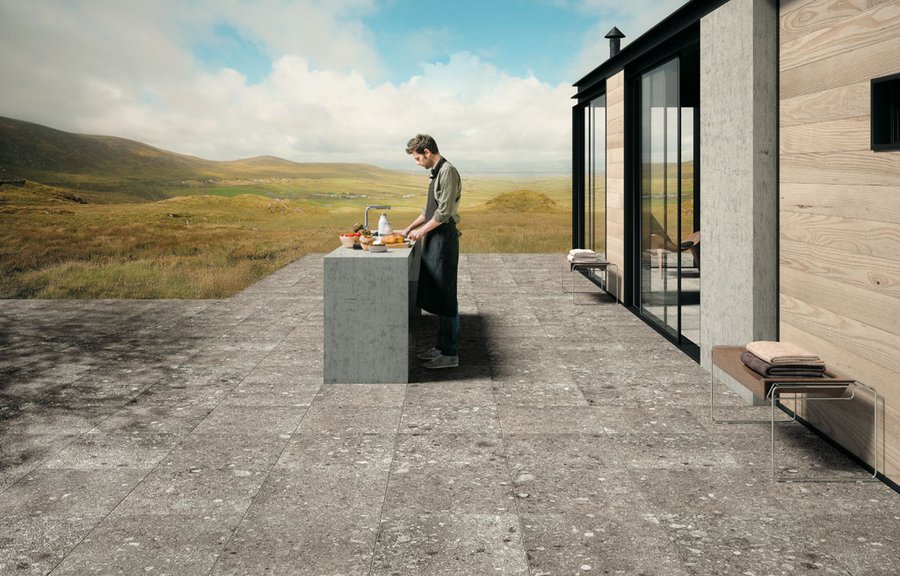 And Mirage has chosen a range of sophisticated solutions offering visual continuity: porcelain stoneware flooring designed for outdoor use, as elegant and sophisticated as any indoor solution, but with that extra synergy that enhances its beautiful appearance.
For gardens, swimming pools and terraces, Mirage has developed a 20 mm thick porcelain stoneware: EVO_2/e™, is a versatile system that is ideal for outdoor living, being frost-proof, stain-proof and thermal shock resistant. EVO_2/e™ is easy to lay, every detail of its cutting edge design creates a high visual impact.
Available in a range of sizes and colours, Evo 2/e™ can be used to create colour patterns and 3D effects, warming up any outdoor setting to make it cosy and welcoming.