natural versatility
ELYSIAN TRAVERTINI is timeless charm, warmth and harmony.
A collection that enhances many architectural and design styles in a natural, versatile manner, adding appealing beauty and a wealth of charm to any space.
indoor & outdoor
The timeless beauty of ELYSIAN TRAVERTINI accompanies moments of well-being in both indoor and outdoor settings.
It blends elegantly with many materials, including wood, fabric, metal and stone, making it a precious element for enhancing any design.
two identities
The collection has two different types of textures, in order to meet any creative needs.
Vein Cut Style, characterised by non-invasive through-lines, suitable for both floor and wall coverings, also ideal for façades.
Cross Cut Style, enriched by ton-sur-ton colour shades, ideal for flooring applications.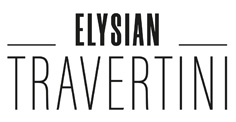 Colours available for outdoor applications
Colours available for indoor applications