A blending of advantages
Contemporary Landscape
Are you designing an outdoor area?
Evo_2/E™

is what you are looking for!
Evo_2/E™ is a complete system of floor coverings and special pieces for public and residential outdoor spaces designed to meet the most demanding design, landscaping and architectural needs. It can be used to decorate outdoor spaces, such as walkways, terraces, patios, pool areas and gardens. A new concept of ceramics that comes in a wide range of sizes, colours, finishes and different installation methods.
Why is Evo_2/E™ a complete program?
1
Because it has the widest range of products on the market
More than 60 colours in 13 collections, 6 sizes and different designs, so that everyone can find the product that most meet their needs.
2
Because it can be installed in different ways.
Evo_2/E™ can be laid on gravel, sand, screed, grass and even raised. Years of experience in the application of this product around the world has led to the development of technical solutions that make installation easier and more efficient, while providing beautiful, lasting results.
3
Because it has many special elements to finish any environment down to the smallest detail.
Numerous special elements and decorations allow Evo_2/E™ to give each space the same aesthetic look. Terraces, walkways, gardens, patios, pool areas, stairs, walls and driveways for an outdoor living that can continue inside the home thanks to coordinating Mirage floor tiles for indoor environments.
A material with many advantages: porcelain stoneware
Mirage porcelain stoneware is an innovative material for outdoor applications. Characterised by high technical and aesthetic performances, which are guaranteed by a special production process, porcelain stoneware is a compound of incomparable mechanical properties, as well as completely natural and environmentally friendly.
The secret ingredient in the Evo_2/E™ recipe: Mirage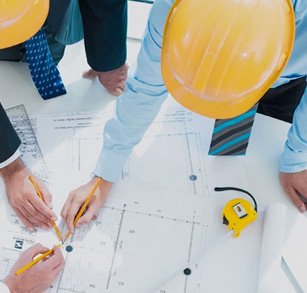 Continuous investments and innovation
Our clients appreciate the dedication and expertise we commit to this program and the results it is able to guarantee. For this reason, Mirage has decided to continue to invest in the innovation of EVO_2/E™ in order to make it even more complete and versatile. Those who choose Evo_2/E™ will be able to enjoy a program in constant evolution thanks to constant renewal of the materials, applications and proposals with the typical guarantee of Mirage porcelain stoneware. To innovate is to approach tradition in a new way: this is the philosophy of Evo_2/E™.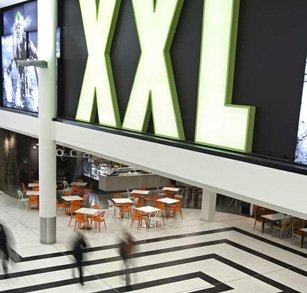 We have been producing Porcelain Stoneware with the highest performances for 40 years.
For more than 40 years Mirage has been supplying porcelain stoneware floors to more than 130 countries worldwide. The focus has always been on developing products with a cutting-edge style and high technical performances that can be placed in high traffic areas such as airports, shopping centres or stations.
Learn more about Mirage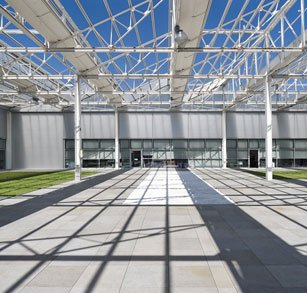 Hundreds of millions of metres installed: a know-how at the service of our partners
Mirage was among the first ceramic companies to believe in the sector of outdoor flooring and is still the only company to dedicate itself to this sector with a project tailored and designed to meet its specific needs. To date, the Evo products are among the most used in gardens, pool areas and public spaces. This has allowed us to identify the many aspects that can help our partners to offer an even more complete and eclectic range of products.
View the EVO_2/E™ projects