Rift / Rift Angolare
RIFT is a porcelain stoneware special piece coordinated with the Ardesie, Quarziti 2.0 and Tribeca collections: a squared, rectified three-dimensional decorative piece ideal to outdoor tiling for creating walls and wall coverings. Rift comes in size 10.5x45, and must be laid staggered, with no gaps, to create a balanced, harmonious visual effect.
A cover element should be laid at the top of the tiling to prevent water from infiltrating between the tiles and the wall.

Unico
Two installation needs, a single solution. The UNICO step, size 33x60, is processed on both sides, on one side it has a rounded edge and on the other a square edge.
An extremely versatile special piece, which can be used both as a step and as a special piece for swimming pools, with bullnose edge or straight edge, both coloured along the side.
A highly attractive result, with all the excellent technical performance expected of Mirage porcelain stoneware.
UNICO is a special trim in 20mm-thick porcelain stoneware rectified on the two short sides, so larger dimensional tolerances remain on the 33 cm side, which must therefore be laid with a 4 mm joint.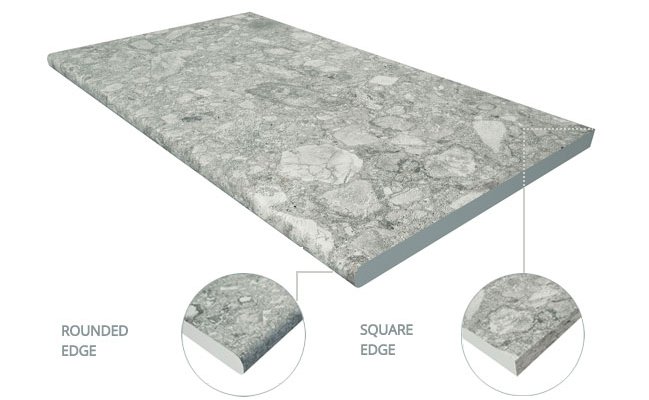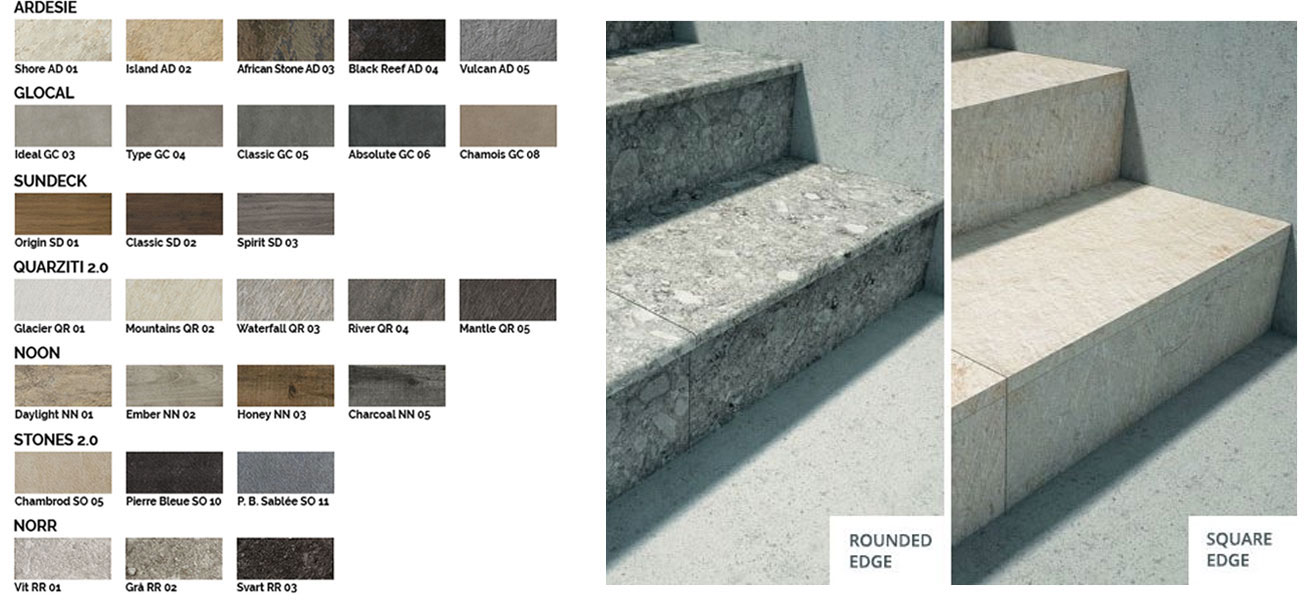 Entire pool edge tiled with UNICO