If you're thinking of designing an outdoor setting, let us explain why
Evo_2/E™

is just the project for you.
Evo_2/E™ is the first complete system of floor coverings and special trims in 20 mm thick porcelain stoneware that can be used to turn gardens, public areas, swimming pools and terraces into pleasant settings to admire and enjoy. Mirage was the first to invest in outdoor areas, by creating this programme able to make simple open air living spaces the very heart of urban life.
Why are we talking about an Evo_2/E™ project?
1
Evo_2/E™ has the widest range on the market
If you're looking to turn your garden into the very heart of your home; if you're planning to furnish it with the same floor coverings used indoors; if you're looking for a product to guarantee a comfortable outdoor experience, then the range offered by Evo_2/E™ is what you need to complete your project: available in 16 collections (each of which can be combined with indoor floor coverings), in 64 colours and 9 sizes, Evo_2/E™ allows everyone to find the product able to meet their every need.
2
Evo_2/E™ can be used with a variety of laying systems
Poolsides, garden walkways, relaxation areas outdoors: the Evo_2/E™ products can be installed in any outdoor setting, using a variety of laying systems: on gravel, sand, slabs, grass or for raised floors.
3
Evo_2/E™ offers many special trims to finish any setting down to the last detail.
With Evo_2/E™, you can take care of your outdoor settings in every detail, thanks to the huge number of special trims and decorations you can use to bring a unique touch to any setting, perfect in terms of both function and style. Outdoor areas can stretch right indoors with the interior floor coverings, coordinated with the outdoor products to obtain an exclusive impression of continuity.
A unique material: Porcelain Stoneware
Mirage was the first ceramics company to decide to use porcelain stoneware outdoors: our stoneware, obtained using a particular production process, is the perfect answer to the needs of innovative architecture, since it is able to combine the outstanding technical performance necessary for outdoor areas with a sophisticated, stylish appearance.
The secret ingredient in the Evo_2/E™ recipe: Mirage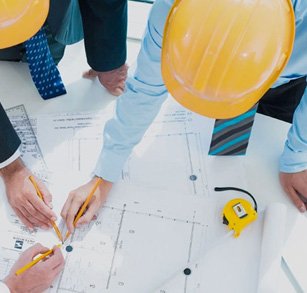 Ongoing investment and innovation
Mirage has always chosen to believe in the Evo_2/E™ project, and the results we have obtained prove we were right to have faith in it: this is why we have decided to keep on investing to innovate Evo_2/E™, making it increasingly complete and versatile. Anyone entering the Evo_2/E™ world can enjoy a project that is evolving all the time, thanks to constant renewal as regards materials, applications and suggestions, with the traditional guarantee offered by Mirage porcelain stoneware. Turning tradition into something new: this is what innovation is all about, and this is the spirit that has always been the hallmark of Evo_2/E™.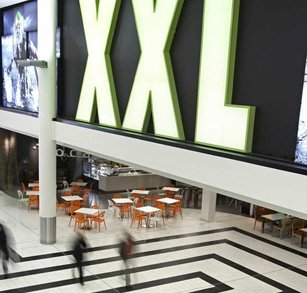 We have been producing Porcelain Stoneware with the highest performances for 40 years.
For more than 40 years Mirage has been supplying porcelain stoneware floors to more than 130 countries worldwide. The focus has always been on developing products with a cutting-edge style and high technical performances that can be placed in high traffic areas such as airports, shopping centres or stations.
Learn more about Mirage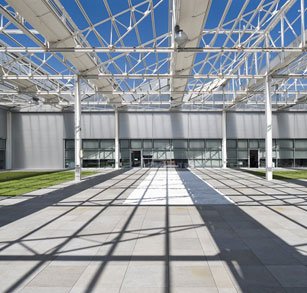 Hundreds of millions of metres installed: a know-how at the service of our partners
Mirage was among the first ceramic companies to believe in the sector of outdoor flooring and is still the only company to dedicate itself to this sector with a project tailored and designed to meet its specific needs. To date, the Evo products are among the most used in gardens, pool areas and public spaces. This has allowed us to identify the many aspects that can help our partners to offer an even more complete and eclectic range of products.
View the EVO_2/E™ projects