Gardens and outdoor areas? We have thought of everything.
When your ideas have to be applied to real situations, a top-quality paving material is not enough. EVO_2/E™ offers you a series of solutions designed to meet the most particular, sophisticated needs of gardening and all outdoor areas. Solutions created to slot smoothly into your project, able to bring a touch of class to every single element and give free rein to your creativity.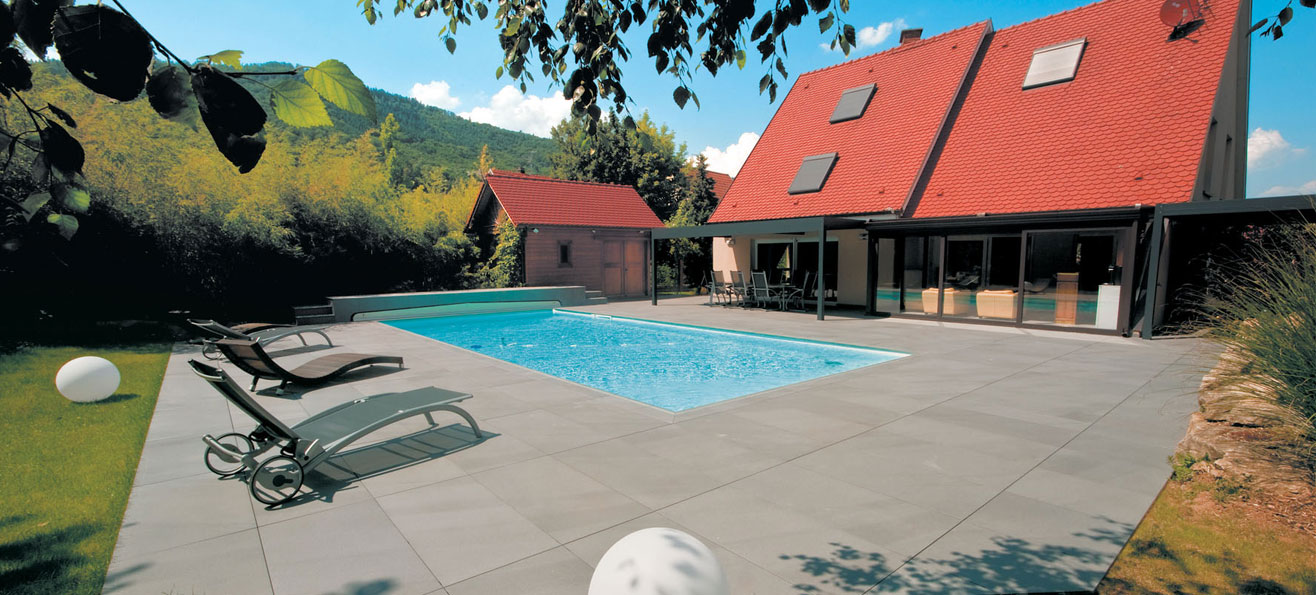 Style and elegance for gardens.
Lots of special trims to surround your greenery with the perfection of porcelain stoneware, leaving nothing to chance. For uncompromising green comfort.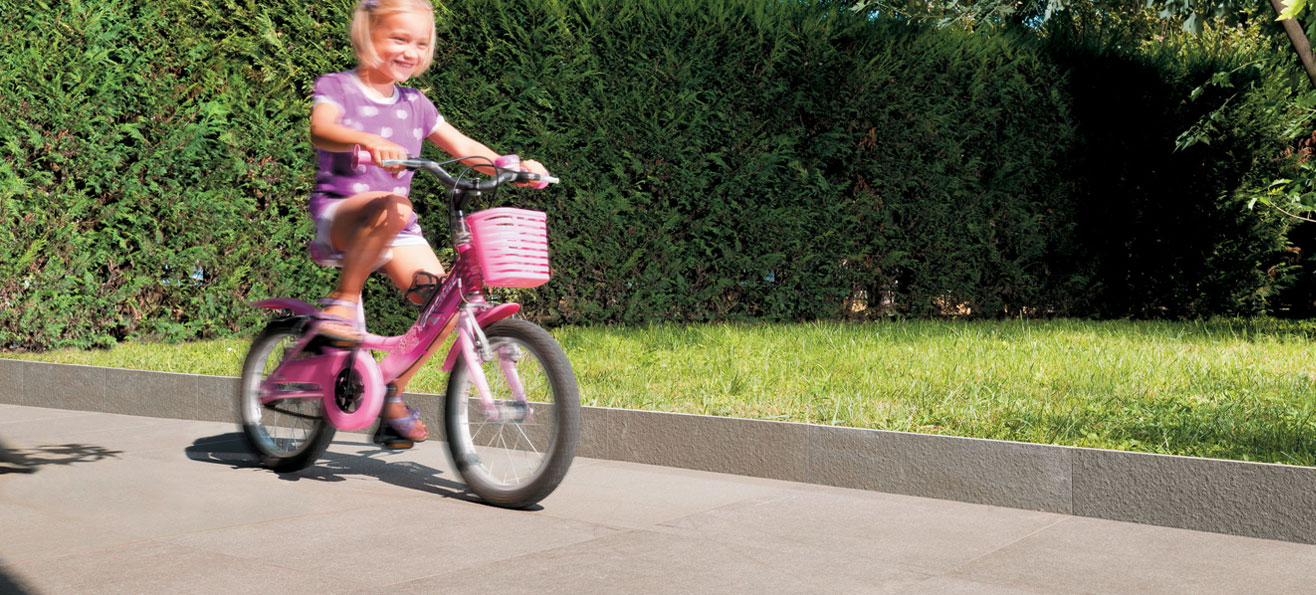 Double sided special trim - UNICO
Size 33x60 - 20 mm Thick
 
Two installation needs, a single solution. The UNICO step, size 33x60, is processed on both sides, on one side it has a rounded edge and on the other a square edge.
An extremely versatile special piece, which can be used both as a step and as a special piece for swimming pools, with bullnose edge or straight edge, both coloured along the side.
A highly attractive result, with all the excellent technical performance expected of Mirage porcelain stoneware.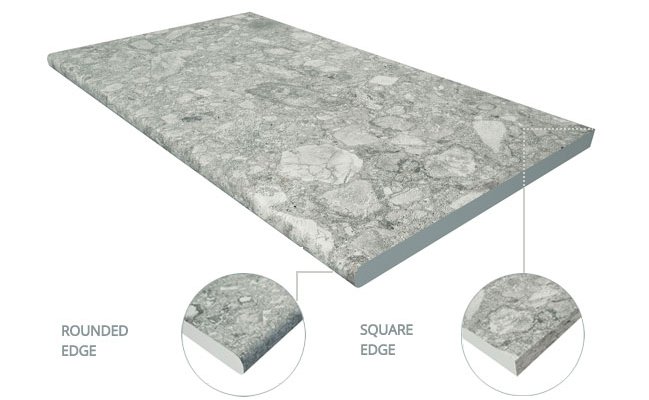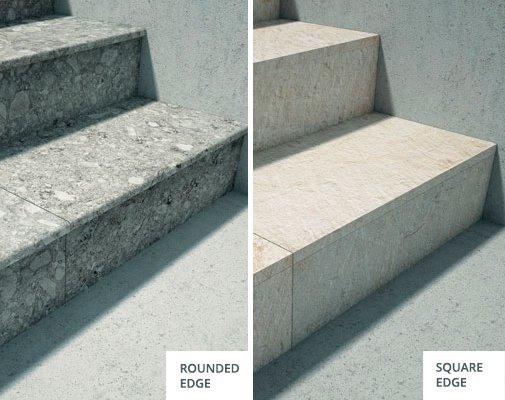 Entire pool edge tiled with UNICO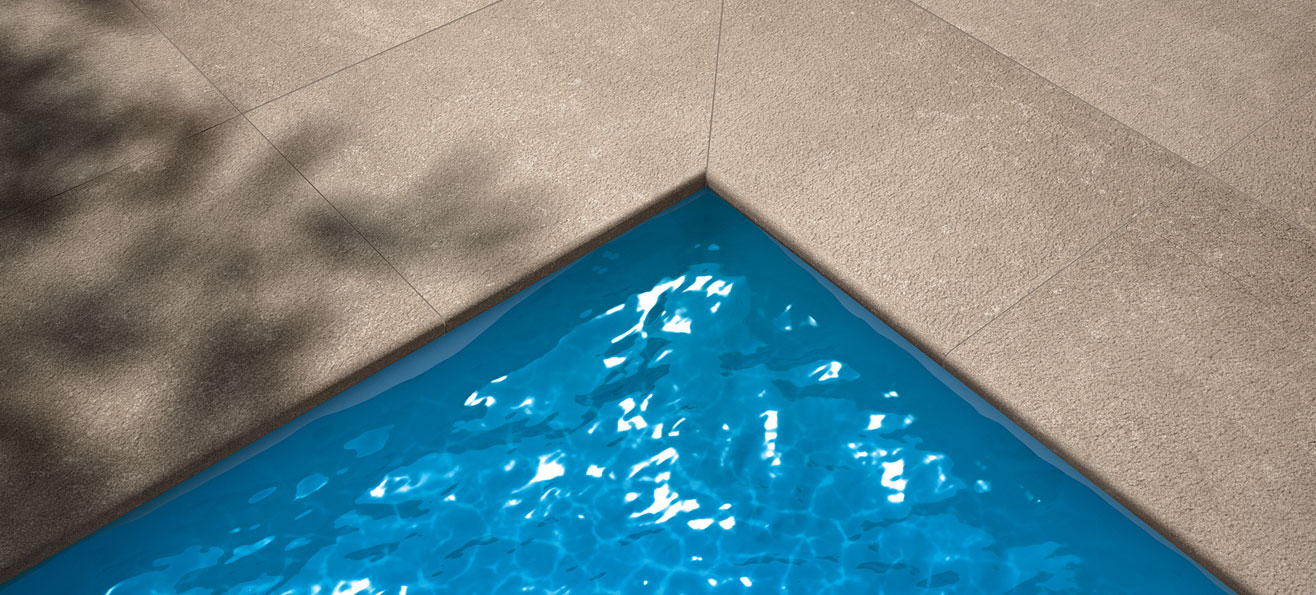 Discover our privat gardens portfolio
---