Villas, hotels, wellness centres, holiday homes
Whatever the location, EVO_2/E™ is the most complete range of outdoor flooring for your swimming pool or sun deck, at the sea or in the mountains. Slabs and special trims dedicated to the world of swimming pool, fully blending with your other outdoor décor and guaranteeing full coordination with 10 mm interior ranges. It also works perfectly with both types of edges: skimmers and overflow filter pools.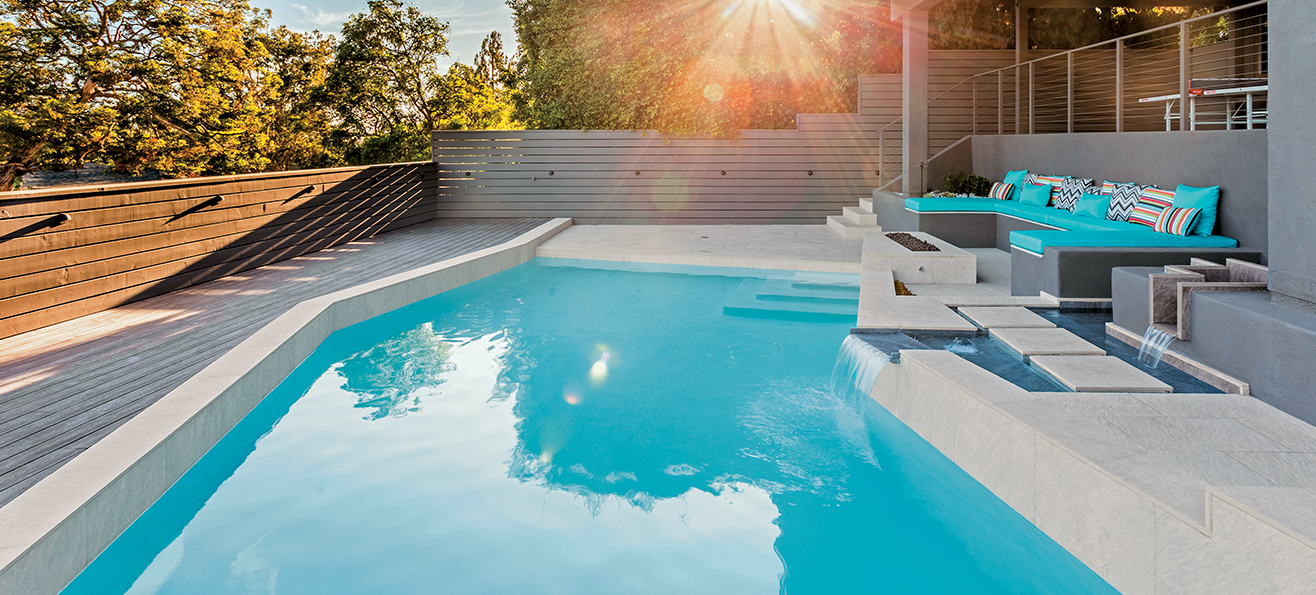 Porcelain stoneware tiles. A safe choice.
EVO_2/E™ swimming pool solutions are fully coordinated with the other outdoor ranges, in both design and all other intrinsic features. Because Mirage is one of the few companies that uses the same material in the pool too: porcelain stoneware.
It does not deteriorate

Because EVO_2/E™ is resistant to water, rain, chlorine and saline water in salt-water pools.
It is non-slip

Because it has textured surfaces which can be walked on safely even when wet.
It doesn't change colour

Because it is fully resistant to frost, sun, mould, and requires no treatment. Washable also with a high pressure washer.
SRI between 60% e 80%

Some colours have a solar reflectance index of between 60% and 80%, which means that the material has low heat absorption.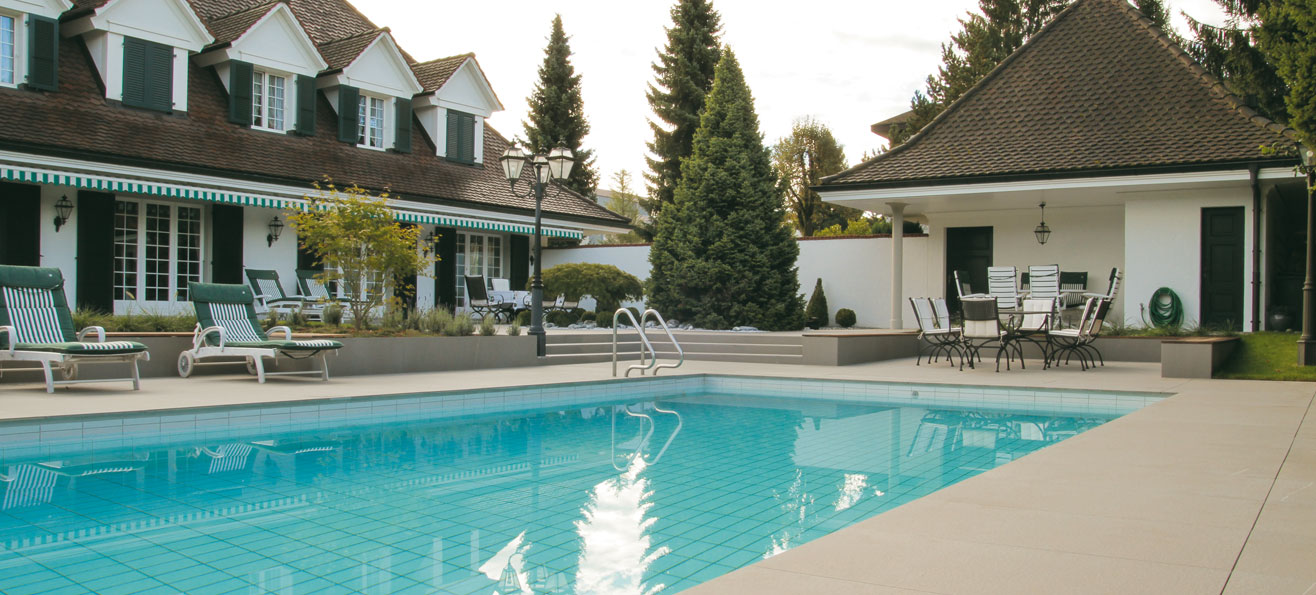 For any edge, the ideal solution.  
Skimmer Or Overflow?
With EVO_2/E™ you can choose the best system for your pool, because special pieces are available to create unlimited, coordinated designs, with a wide selection of edges and conduits.
 
Skimmer Edge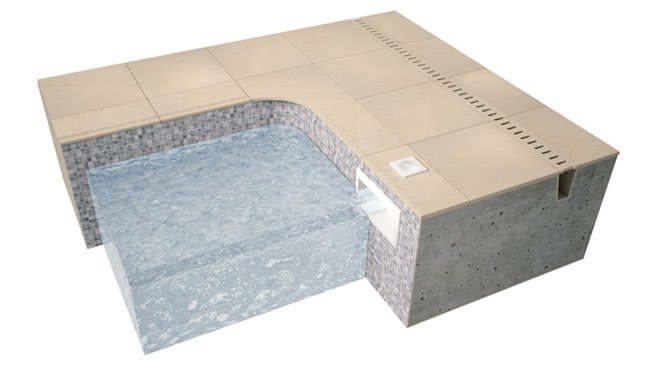 This is the traditional system, where the water is 10-15 centimetres lower than the edge of the pool.
Overflow edge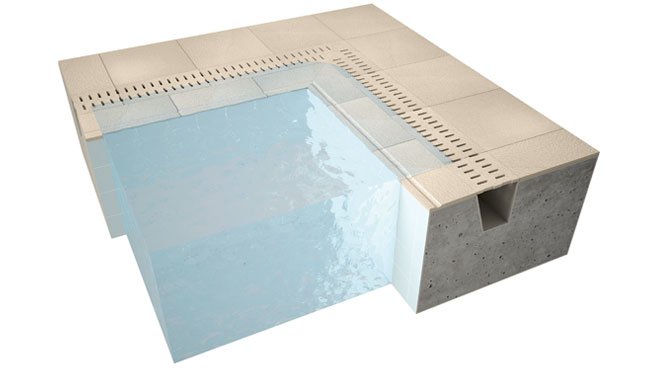 This is a deck-level overflow system, where the water flows over the edge of the pool and is collected in a conduit.
Invisible grille*
A new solution for water recirculation for deck-level pools.
*patent n. 102015000015538
Special pieces for special pools
Edges, corners, grilles. EVO_2/E™ supplies all the special pieces you need to design the perfect pool, from every point of view.
Discover our swimming pool portfolio
---