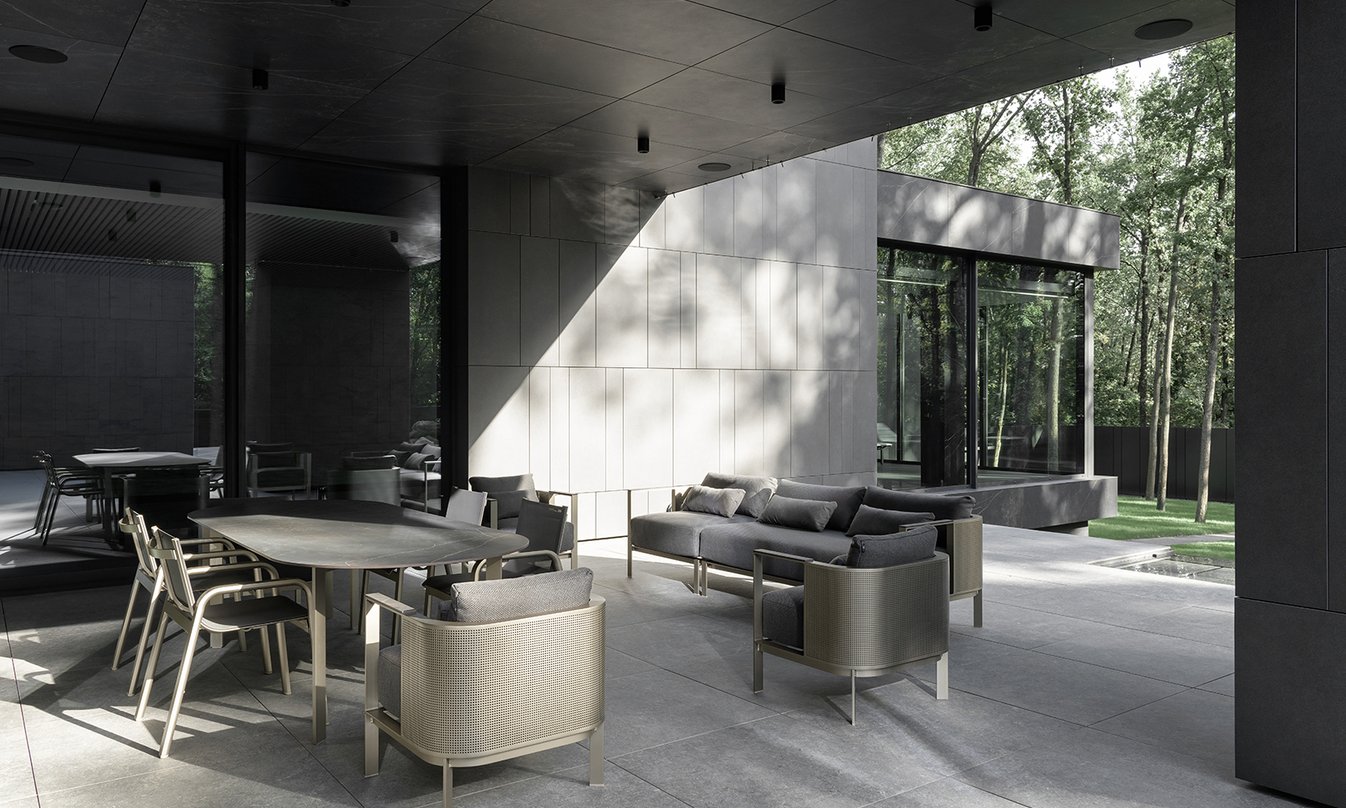 1 / 12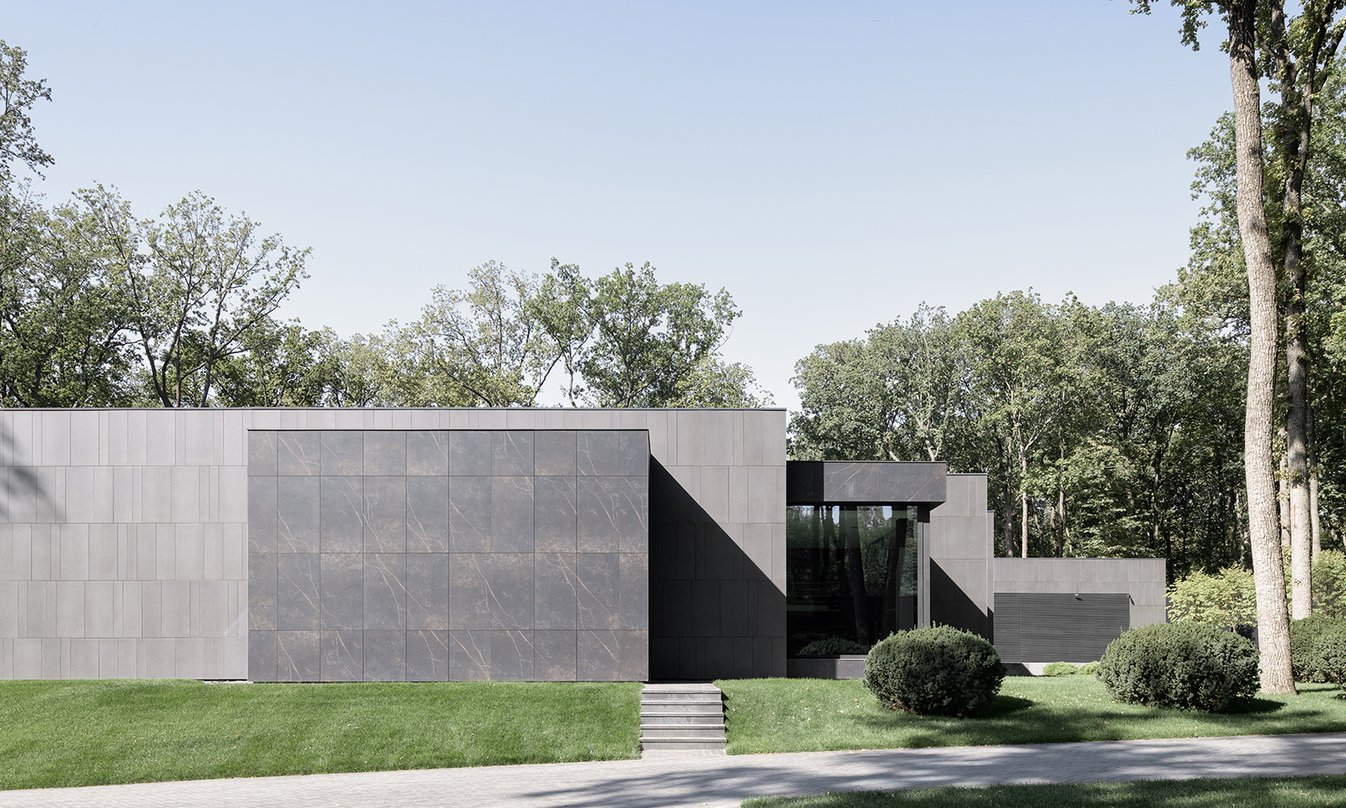 2 / 12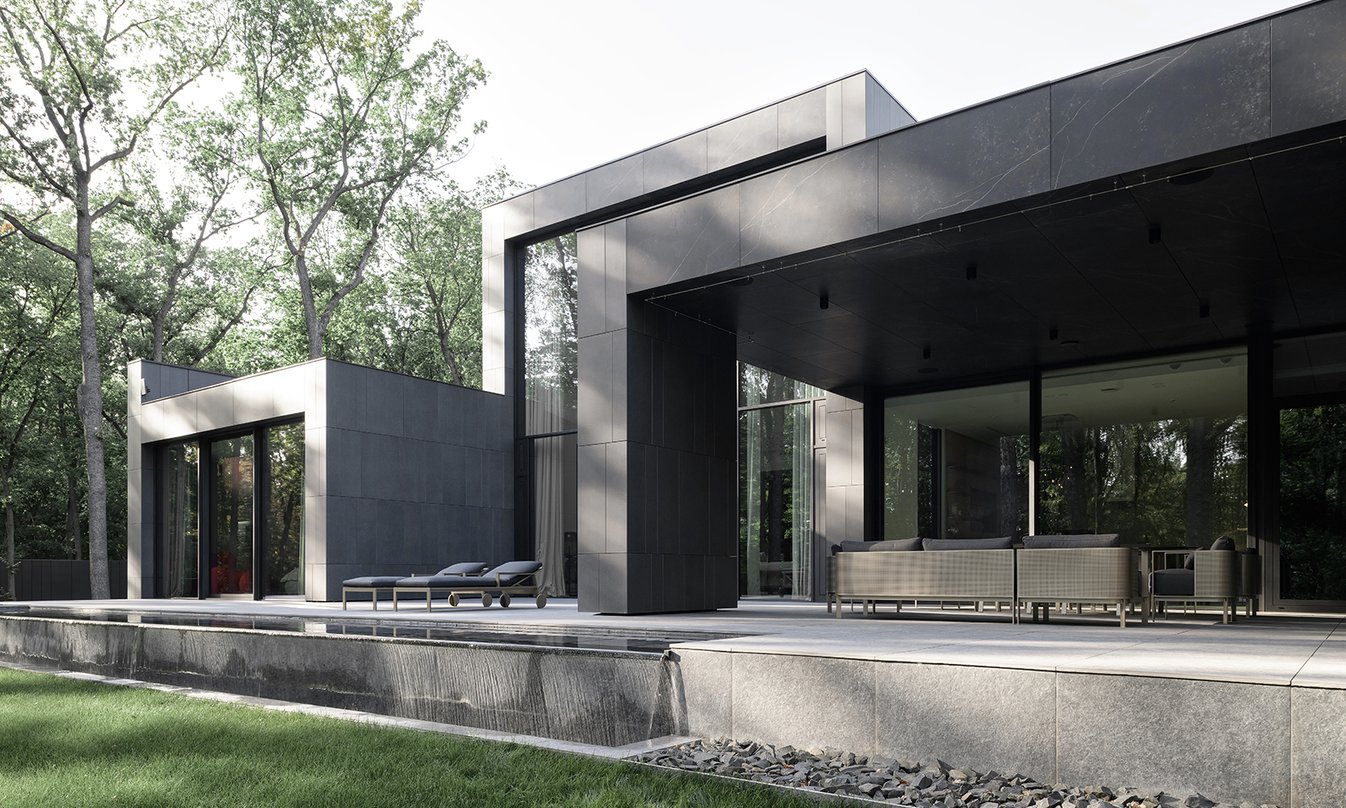 3 / 12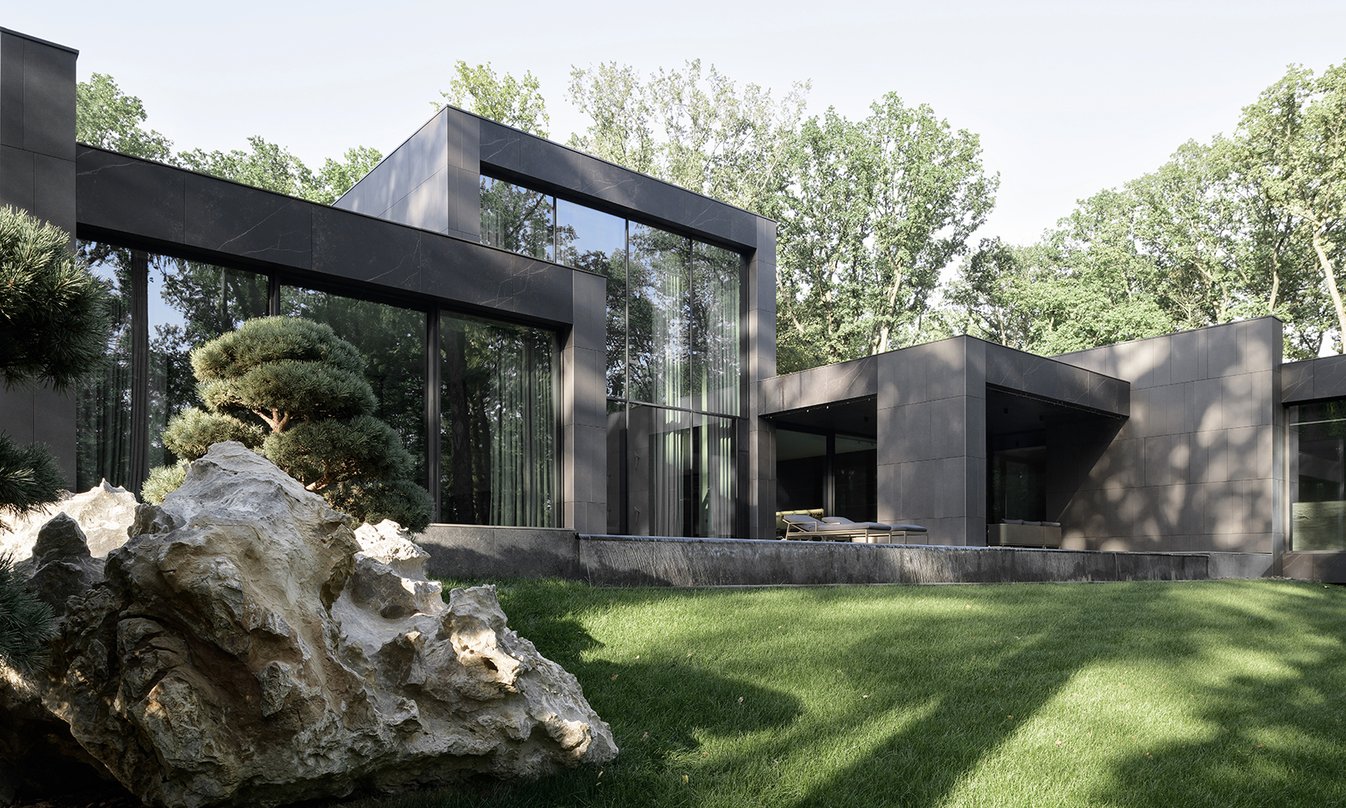 4 / 12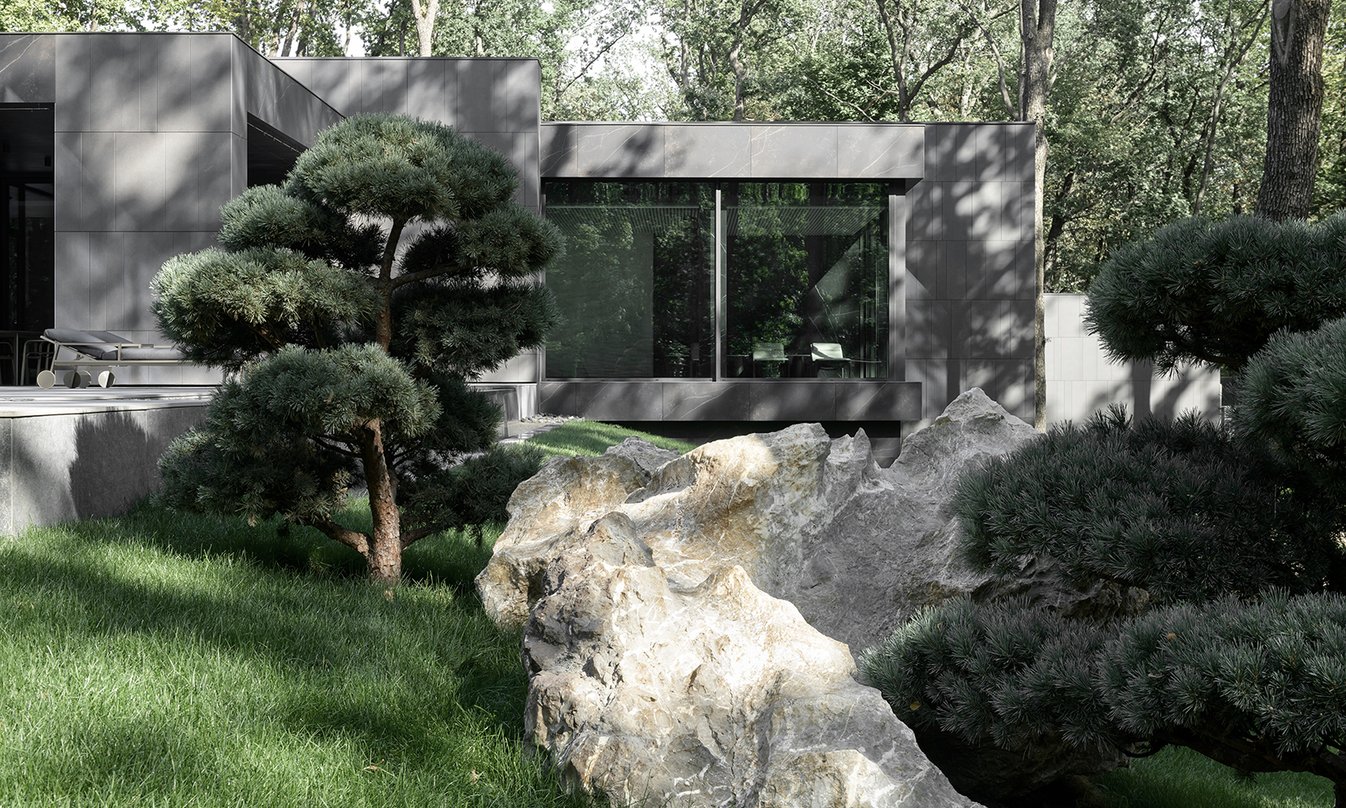 5 / 12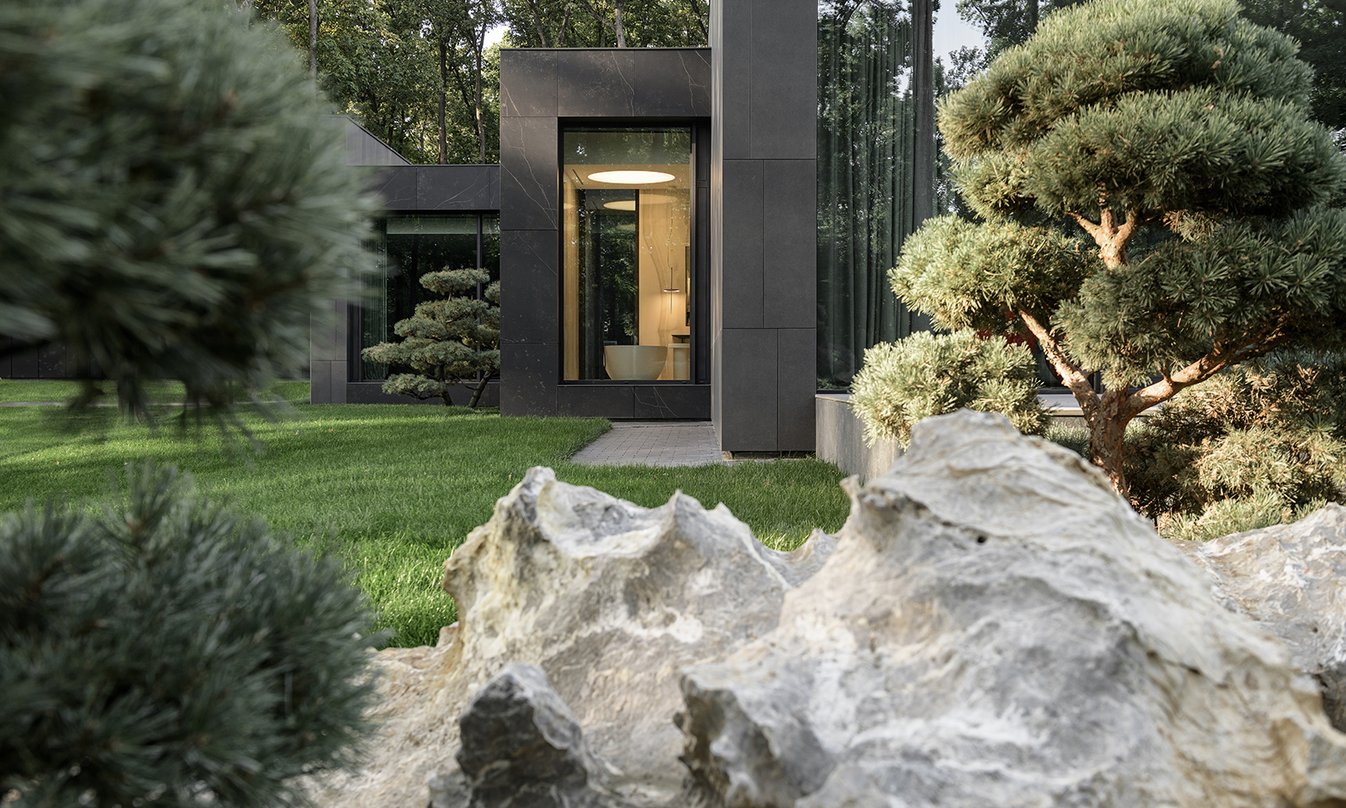 6 / 12
7 / 12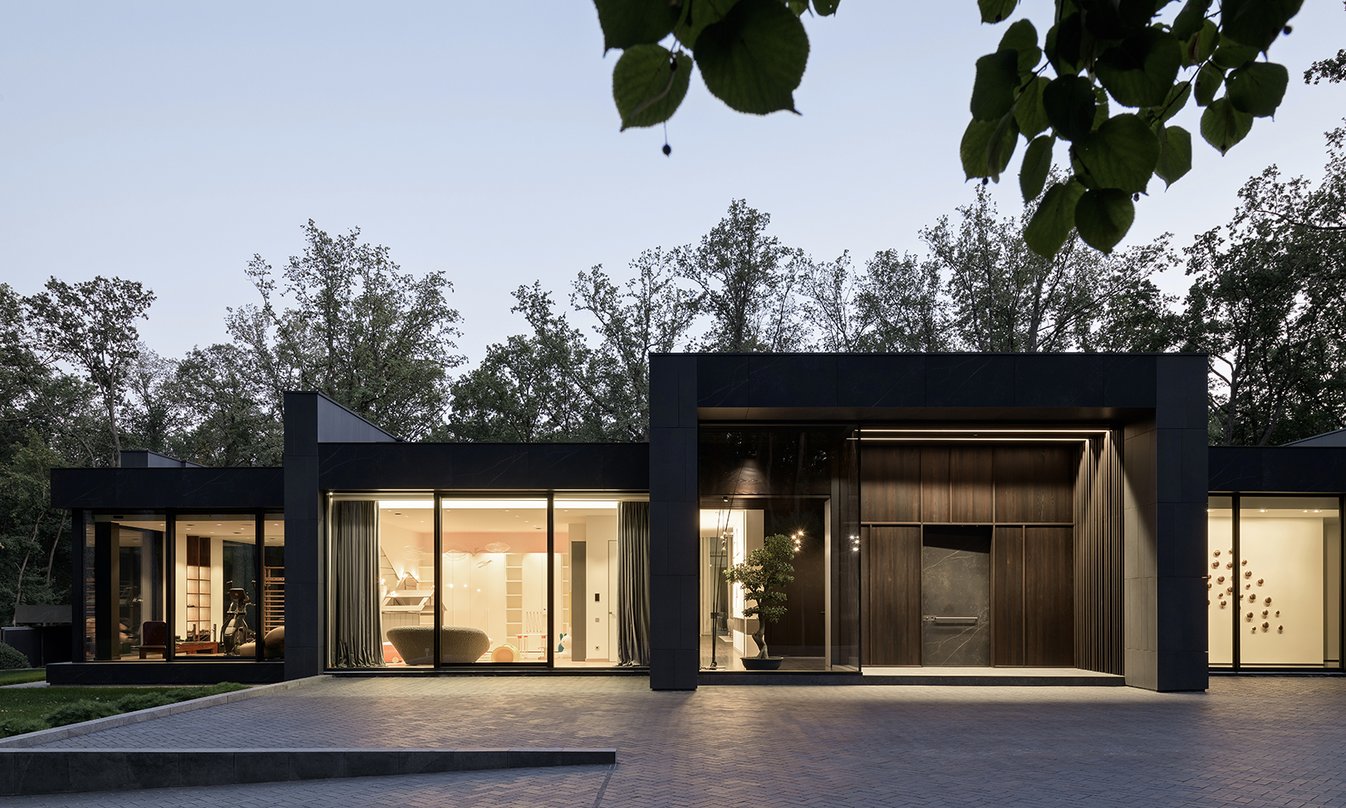 8 / 12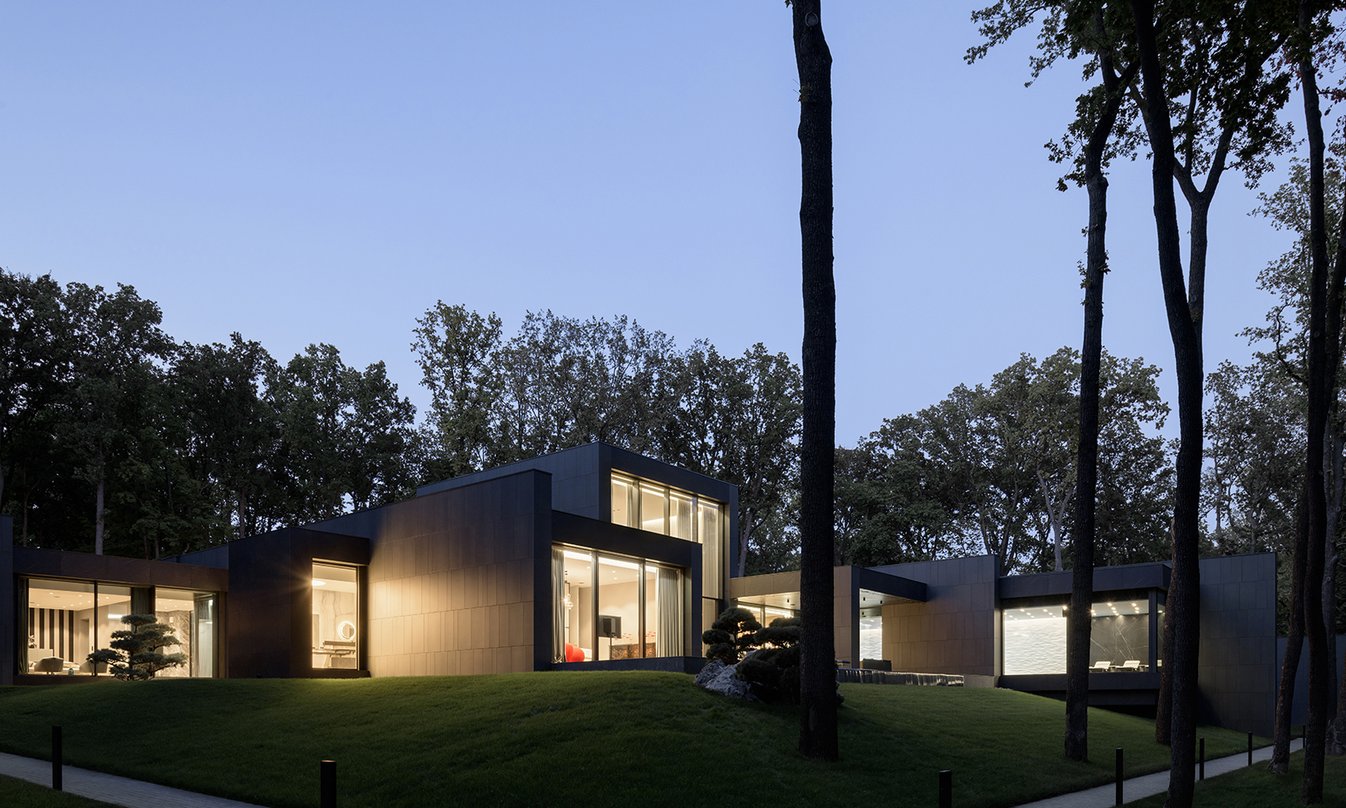 9 / 12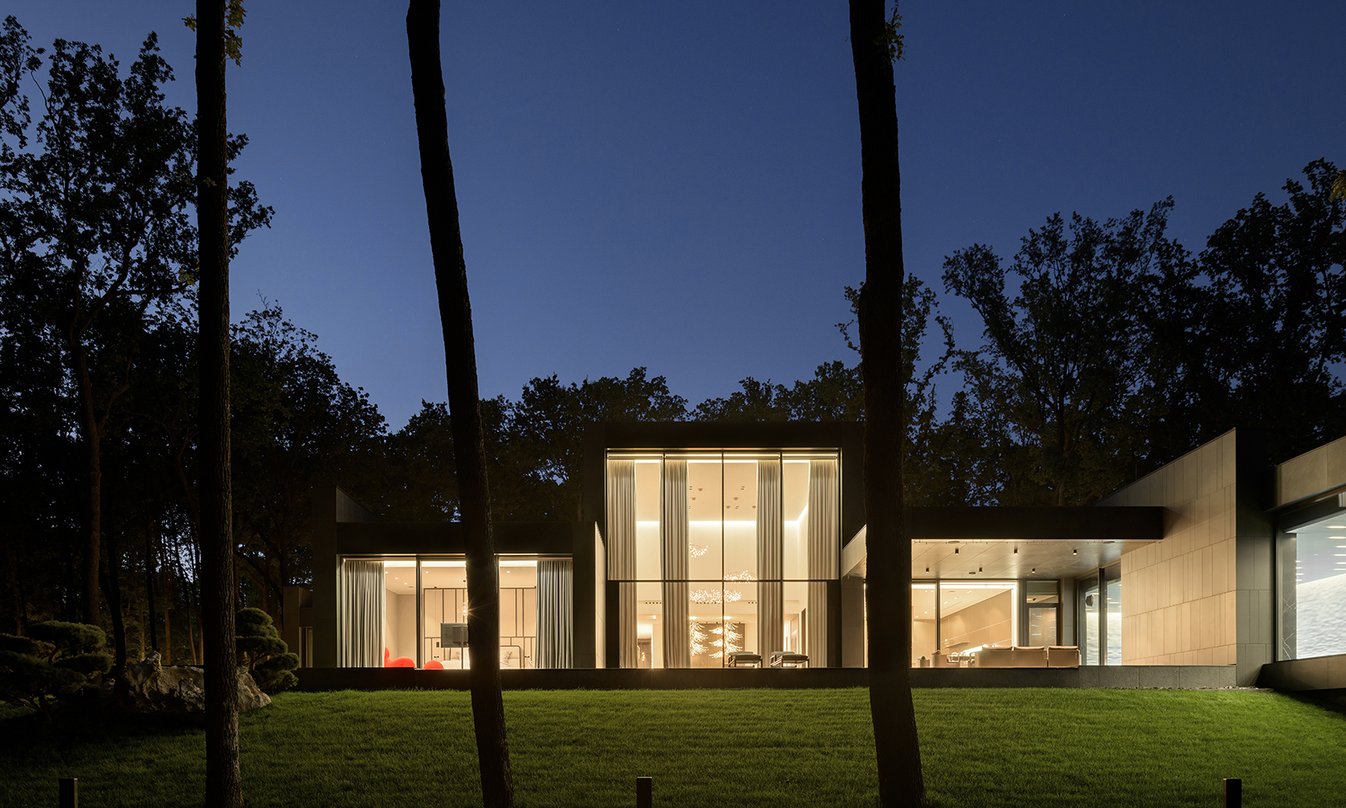 10 / 12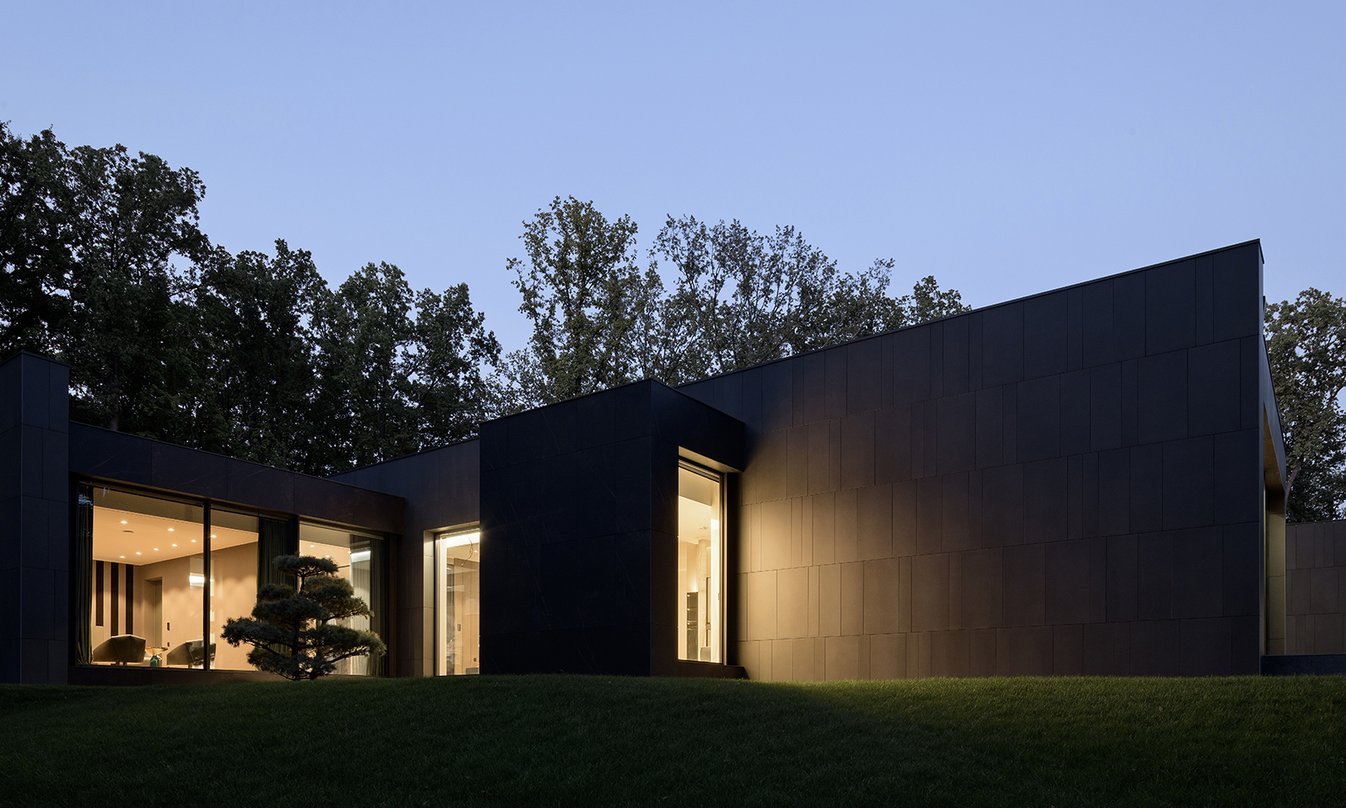 11 / 12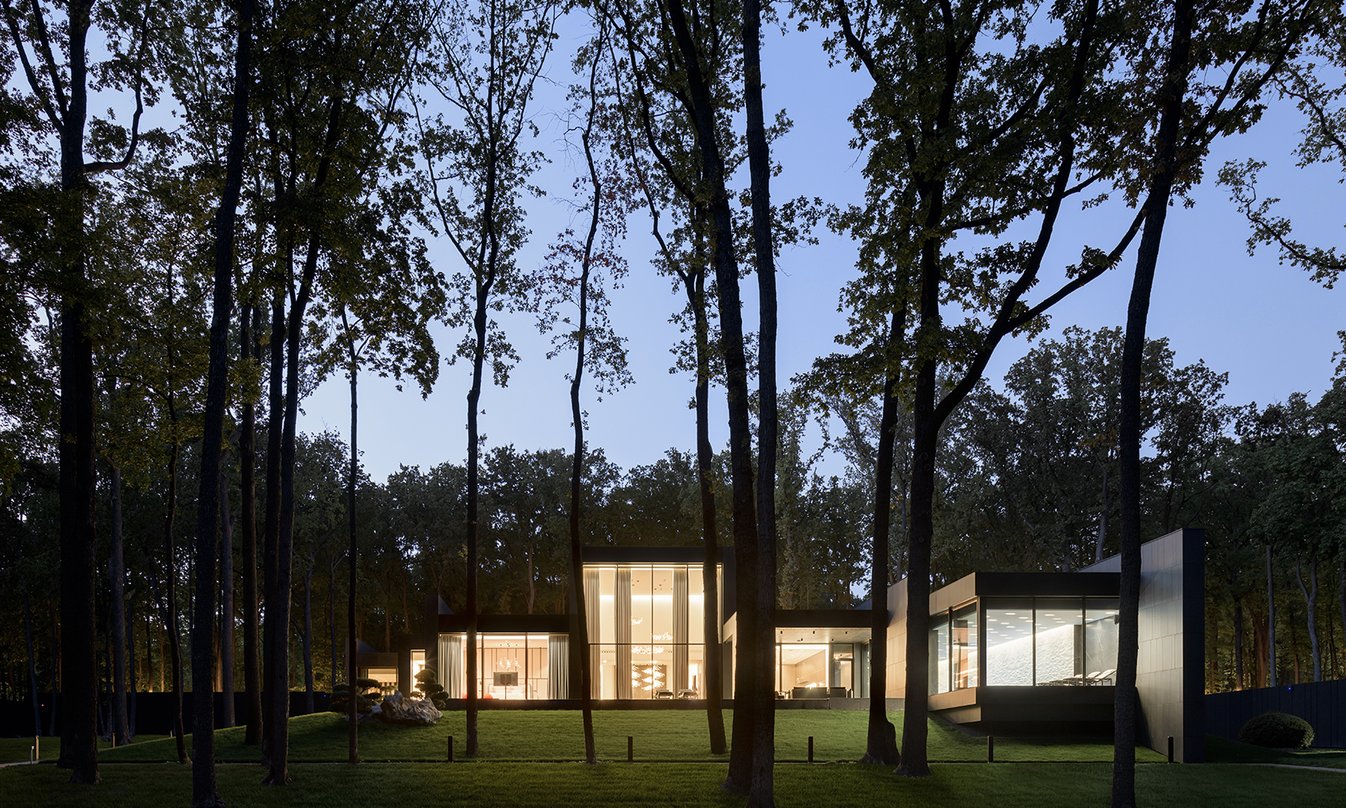 12 / 12
Category:
Residential Buildings
Country:
Ukraine
Located on the edge of an urban village, the plot looks into the forest on two sides. The owner is a media person, so one of the requirements is to ensure maximum privacy. Main tasks were to leave connection with nature, to fit a Spa with 20 m indoor pool and a garage for 4 cars and keep the building looking compact. In the main block there are living, dining, kitchen zones, 2 master zones with a short connection between all the zones.
The house consists of five parallel volumes, each with a ledge level and height, but identical in design. It is turned away from prying eyes by deaf stone facades and opened completely with glass walls into the forest, filling it with air and light. The living spaces have free access to the lawn, pool and terrace with a water installation. There are no unnecessary rooms so person can live the entire space everyday. Earth, water, fire, air and the quintessence of all elements - the atmosphere. The project is an A'Design Award & Competition winner.
The materials used are:
BL 01 90x90x2 cm and BL 01 120x120x2 cm for the floor
UB06 60x120 cm for the facades
Project details
| Collection | Size | Colours |
| --- | --- | --- |
| Blue.S | | |
| Hub | | |