Ceramics for outdoors: a few words of advice
Thursday 20 November 2014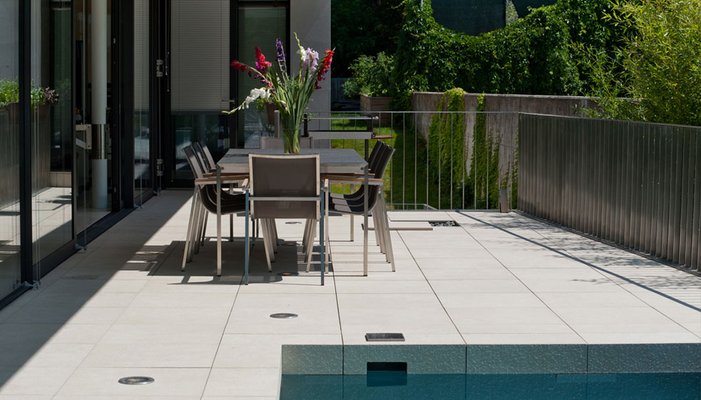 Written by
Marketing Mirage
If you are planning a new outdoor area; you are thinking of updating your patio or have decided it's time to breathe new life into a balcony that only gets used as a dumping ground at the moment, probably your best solution, in terms of your choice of surface and material, is to opt for porcelain stoneware.

It is one of the few materials that combines good looks and technical performance, offering an ideal combination of visual satisfaction and practical features.
Porcelain stoneware is not affected by impact or strain, it responds well to changes in temperature and inclement weather, it does not allow mould or moss to grow, and its colour remains unaffected by the passing of time. And it doesn't disappoint as regards its cleaning and maintenance needs either: it is particularly easy to keep clean and doesn't need any special treatment, which is particularly important for outdoor spaces.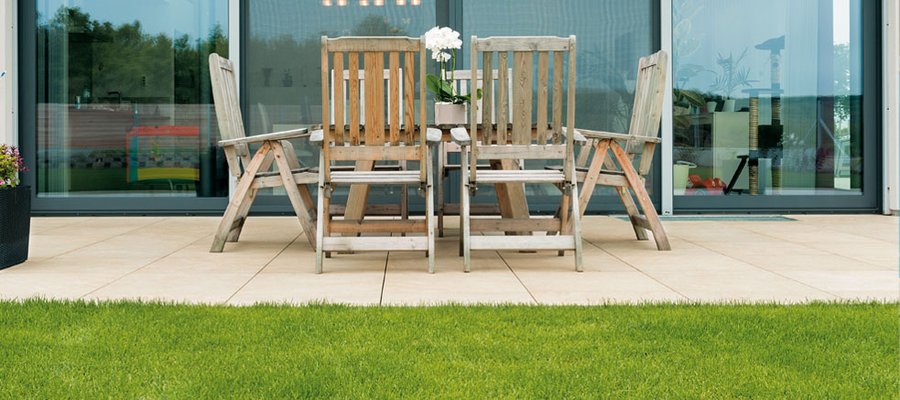 Compared to indoor flooring, there are a couple of extra things to bear in mind when choosing solutions for outdoors. There are several things to look out for when you are deciding what to buy. Here are a few tips and recommendations.

#1. Look out for non-slip surfaces.
It is best to go for non-slip textured tiles when choosing ceramics for use out of doors. Ask to see finishes with a minimum index of A+B+C: these are surfaces with a minimum risk of slipping even when they are wet.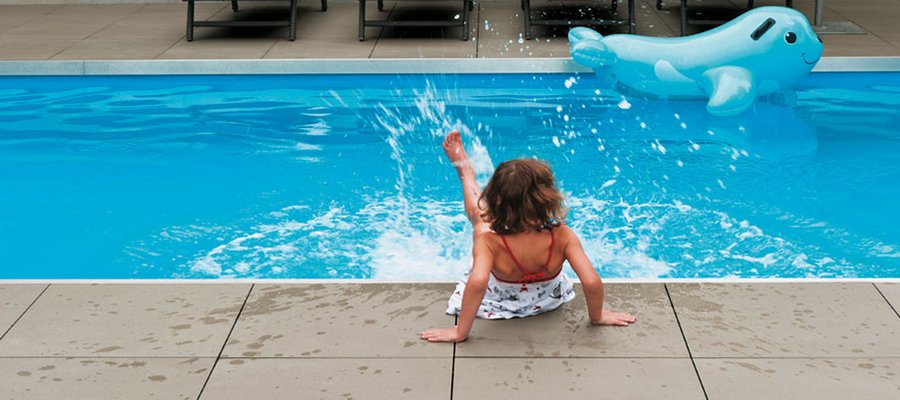 #2. Lots of different ways to tile a surface for a unique final result
The Evo_2/e™ project offers a variety of tiling solutions to guarantee maximum versatility. The Evo_2/e™ can be fitted on top of grass, gravel, a slab and on supports, and is available in a wide range of sizes and trim tiles, for applications ranging from gardens to swimming pools.
The Evo_2/e™ is ideal for adding extra beauty to the outdoor spaces of a country home, for tiling a patio or gazebo, an adult chill-out zone or children's play area, or a place to park your car (fitting the slabs with adhesive).

#3. Let continuity speak for itself
Focusing on an outdoor project doesn't mean forgetting all about the spaces indoors . Choose a tile that complements the floors indoors to stretch the space and get a fabulous look. Coordinating tiles offer the indisputable benefit of dilating our perception of space.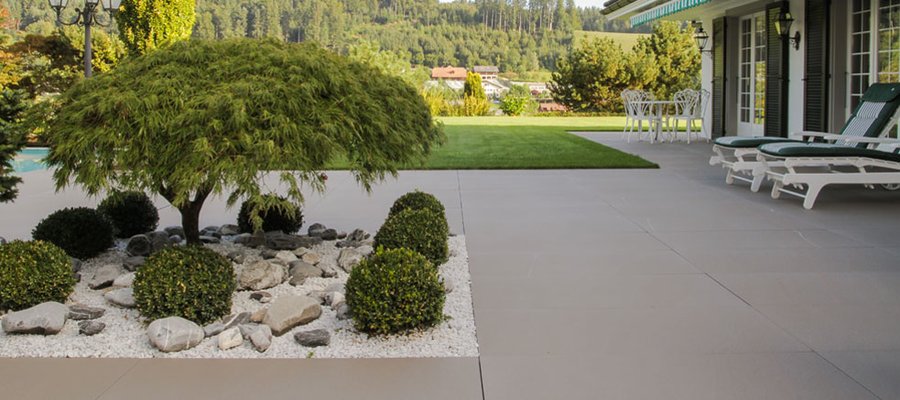 Mirage has designed a comprehensive, cutting edge system that solves the aesthetic and practical demands of outdoor living. EVO_2/E™ the pure joy of outdoor living.
A vast range of sizes, colours, and finishes and different tiling solutions to meet the demands of any outdoor application. Outdoor flooring takes its cue from ultra contemporary solutions, guaranteeing high impact in terms of their looks and mood, along with the confidence that only a totally safe and reliable surface can offer.