Landscape, garden and Mirage at Giardina 2016
Wednesday 16 March 2016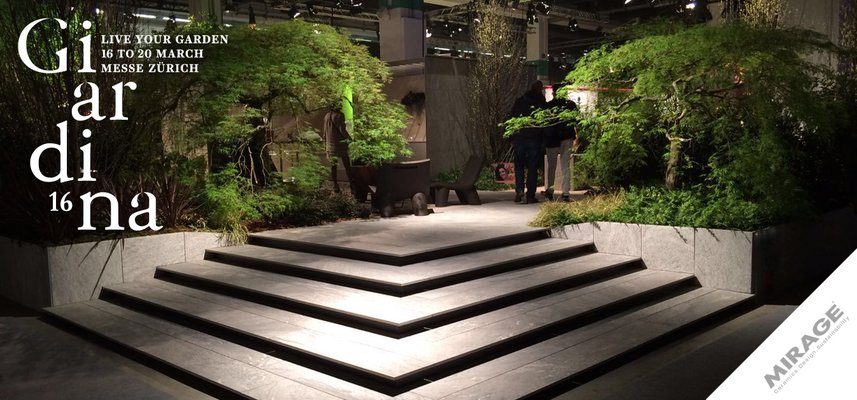 Written by
Marketing Mirage
From 16 to 20 March in Zurich, Mirage shows some of the Evo_2/e collections.
Na.Me, Mashup, Quarziti 2.0 e Ardesie are the leading materials of "Living Nature Landscape & Mirage" exibition at Giardina 2016.
Giardina is one of Europe's indoor "live your garden" events. Each year, at the start of spring, the leading suppliers in the sector present new products, creative solutions and upcoming trends in garden design.
Amidst spectacular sample gardens and artistic installations, garden lovers will find a wealth of inspiration and ideas for their personal world of flowers and plants both around the house and on terraces and balconies.
- giardina.ch