Rattan design for elegant and natural outdoors
Friday 14 November 2014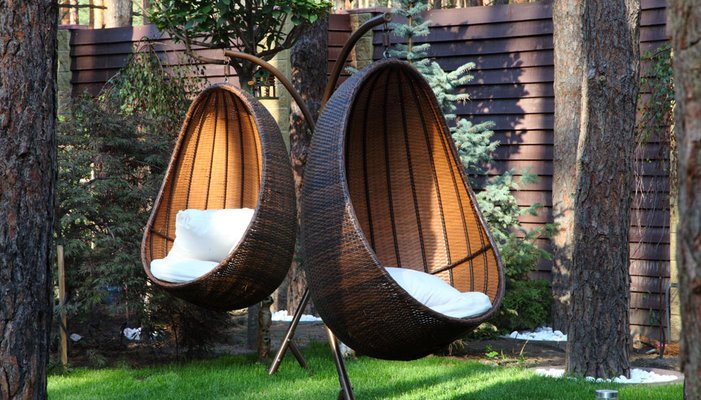 Written by
Marketing Mirage
When thinking about outdoor furniture, it is usual to focus on a series of functional and cosy accessories. The choice tends often to fall on plastic or resin chairs and tables.  They are practical, resistant but also mainly focus on the more functional aspect rather than aesthetic appeal.  
For balconies, terraces or garden we can demand better.
The right accessory embodies a dash of design and is able to integrate into any given context while conveying a distinct mood of living. We are talking about that element that is consistent with the style of the house as a whole. We are talking about that piece able to create the sense of welcoming that we desire in our home.
But how do we identify it? First of all, we need to focus on our style. If our approach to interior design is more oriented towards materials, colours and lighting systems with a natural effect, warm hues, then the best material we can opt for exists and has a name: rattan. It derives from the plant species native to the Far East and is characterised by tremendous resistance to adverse weather conditions. Its history and use go back through the ages and into ancient times: the skilled hands of the expert craftsmen who have, for centuries, braided its natural fibres, have been able to enhance its living and organic nature.
Today rattan offers a wide range of furnishing possibilities. Comfortable chairs and tables as well as chaise longue and beds.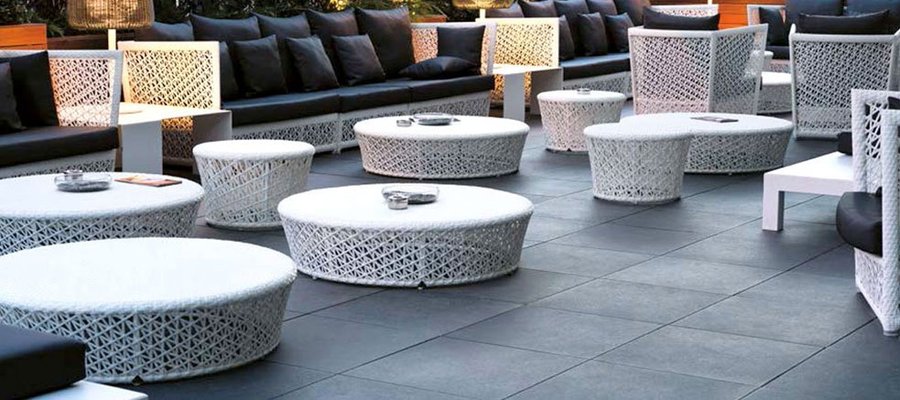 The various types of manufacturing of rattan can meet any need. The braided bamboo fibres and the light and delicate furniture that can be created are perfect for those who desire refined outdoor spaces. Alternatively, bamboo canes meet more rustic and informal styles.

How to create the perfect merger between decoration and flooring?
Complete immersion into nature can be obtained using a floor able to evoke its intrinsic essence: wood effect porcelain stoneware can recreate that mimesis that turns into a delicate material comfort.

NAU collection is the perfect example.
Its details and its colour palette meet the spirit of delicate outdoor venues without compromising the technical advantages of an evolved, high-tech material.